Keeping your roof clean can benefit you by retaining its value and greatly increasing your curb appeal.

Insurance Requirements:

Some insurance companies have issued a threat of cancellation or non-renewal for dirty roofs. You can easily satisfy your insurance company by having your roof cleaned and inspected. 

HOA/POA Requirements:

Most HOA's and POA's require roof cleanings. Unfortunately, if this service is not fulfilled within an allotted time frame, a contractor will be chosen for you and you will be billed for the service. 

Algae growth eats away at your roof

. While harmful substances such as algae remain on your roof they can begin to deteriorate the surface and loosen the protective granules, easily decreasing your roof's lifespan by up to 33%, causing you to buy a new roof every 20 years instead of 30.

Curb appeal makes you attractive.

Whether you own a business and you want more customers walking through the door or you are trying to sell your home or you just want to increase the overall aesthetic appearance, people are going to notice and be more attracted to your establishment.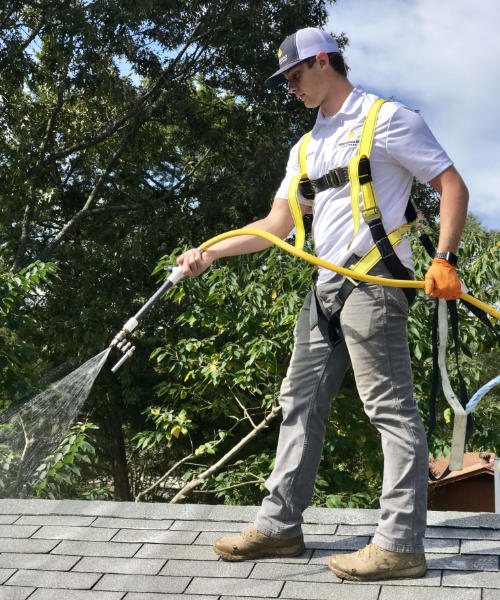 LOOKING FOR MORE RESIDENTIAL SERVICES?