MORE COMMERCIAL CLEANING SERVICES

Rubber, TPO, and EPDM roof cleaning is extremely important in maintaining the appearance of your property but most importantly, the functionality.  These types of roofs can become quite dirty and will turn rather dark over time. These roofs are made to reflect light by saving significantly on energy costs in regards to cooling and heating. If the roof darkens over time, it will lose its energy efficiency. In some instances, manufacturers sometimes require maintenance cleanings to ensure their warranties will not be voided. Protecting your property from the top to the bottom will increase the longevity and quality of your establishment. These three types of roofs can be safely and properly cleaned using our low-pressure process.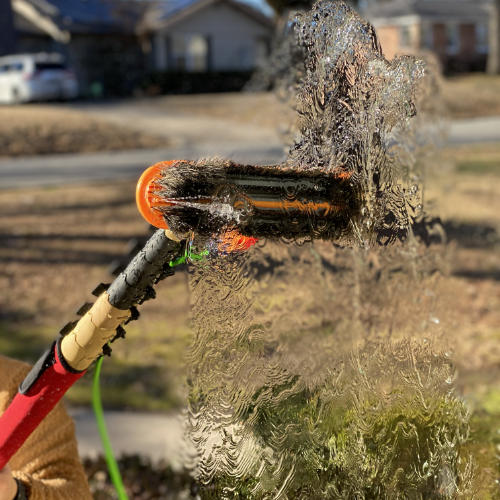 COMMERCIAL WINDOW CLEANING
We are able to reach heights up to 70 feet through a water-fed pole to clean your business's windows. This pole has a soft brush that will gently agitate and loosen up the buildup, leaving your windows clean and spot-free.
If the job demands it, we are also able to use the traditional squeegee method and apply a soaping agent to rid your windows of deep grime. 
Not only do we want to help you make a good first impression with sparkling windows, but we also aim to maintain the cleanliness and longevity of your windows.
In order to leave a lasting impression on individuals looking to rent an apartment, the exterior appearance must be maintained. Maintaining your complex will attract potential residents and help retain the current ones. We have all of the tools to make the exterior of your complex look clean and immaculate. As complex owner's know, real estate/renter's markets can be extremely competitive. Having a sparkling exterior will only aid in selling your units! 
We offer a wide range of services:
Pool Decks

Roof Cleaning

Common Area Cleaning

Building Washing

Concrete Sealing

House Washing 

Parking Lot Cleaning

Breezeway Cleaning

Sidewalk Cleaning 
We offer these services on the following types of properties:
Hotels and Motels

Apartment Complexes

HOA's and POA's

Senior Communities

Townhome Complexes

Condo Communities
Graffiti can be an expression of art but for a business owner, it can be considered vandalism. We can safely remove all traces of graffiti—like it was never there in the first place! We can assure that your building's surface will be left clean, unharmed, and sparkling as new with zero traces of spray paint. 
We can remove graffiti from the following surfaces and structures:
Guard Rails

Building Exteriors

Rail Cars

Walls and Barriers

Street Signs

Parks and Monuments

Industrial Structures

Bridges and Underpasses

Hard-To-Reach Areas

Public Vehicles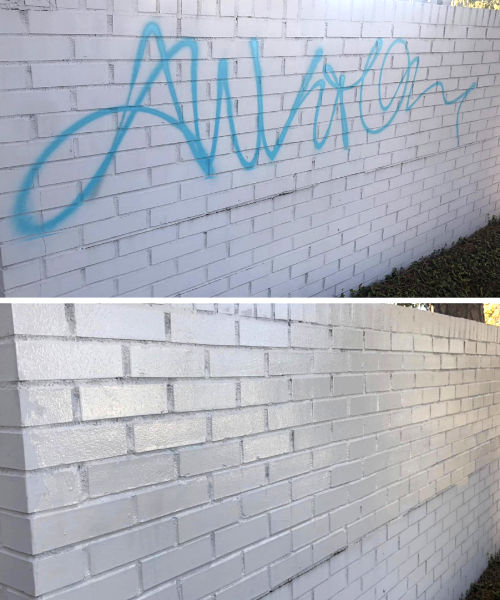 LOOKING FOR MORE COMMERCIAL SERVICES?