MORE RESIDENTIAL CLEANING SERVICES

Is your property being affected by discolored concrete surfaces? Performance Softwash has the solution!
Concrete cleaning is obligatory in keeping your surface looking clean and new. Concrete, stone, and brick tend to be porous and rough-textured, meaning they absorb and hold contaminating substances very easily. Our concrete cleaning method removes deep grime and washes away surfaces that are soaked in stains, leaving your durable surface bright and clean. To most effectively rid your surface of unwanted filth, we use a power washing method, involving high flow and low pressure, that instantly removes dirt and other buildup, achieving remarkable results, WITH NO STREAKING. Our "concrete" cleaning method can also be used on your property's stone and brick surfaces.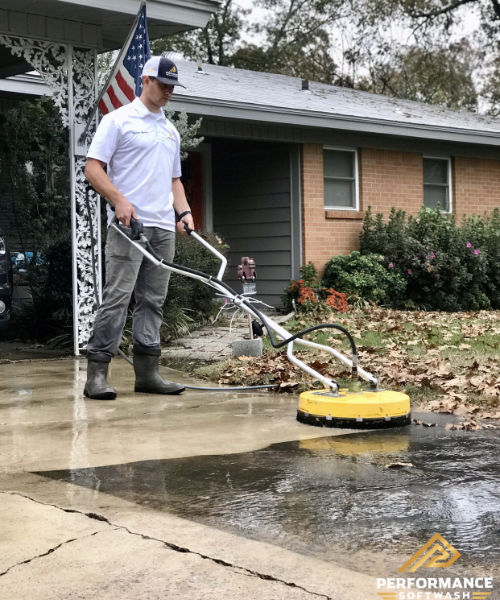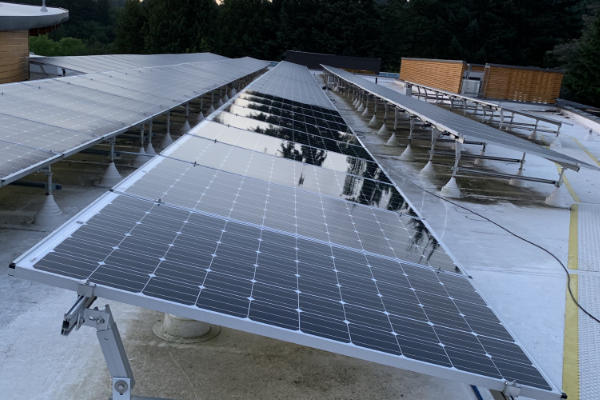 Are your solar panels dirty? Some solar panels are said to be low-maintenance and self-sufficient but here are some reasons why hiring a professional cleaning company would be beneficial. For instance, if you live on a busy highway or near agricultural fields and factories, debris on your solar panels can quickly accumulate. In the fall, when leaves and other debris from trees are falling or, in the winter, when snowfall is amidst. 
How we clean solar panels: We use a state-of-the-art, advanced, pure water system that generates pure water through a water-fed pole that gently cleans solar panels, making them look brand new.
Benefits of Solar Panel Cleaning: Dirty panels will lose power and buildup of debris and grime will reduce the ability of the solar panel to function at full capacity. Dirty solar panels will generate less energy. By cleaning your solar panels, you are ensuring the highest level of functionality and energy conservation. 
Sealing is an excellent way in keeping your concrete and/or pavers looking as beautiful as the day it was poured or installed. This service can be applied to paver patios, pool decks, driveways, and walkways. All concrete pavers should be sealed because concrete is porous and can easily become discolored by absorbing stains. It is recommended that you get your concrete and/or pavers sealed every 3-5 years or once you begin to notice stained areas. 
Benefits of Sealing: Sealing increases the longevity or the concrete or pavers, immensely upgrades curve appeal and overall appearance while adding value to your property, decreases cracking and flaking, and protects the surface from stains (like oil from a vehicle.)
Rust and calcium removal can be performed to remove deleterious, discoloring stains from surfaces, such as: brick, concrete, stucco, siding, roof shingles, and more. 
Calcium deposits, or "efflorescence," can be a problem for some home or business owners. Calcium deposits can occur on concrete, stone, or brick surfaces. Calcium deposits form when hard water evaporates, leaving mineral residue behind. This residue can become quite slippery and can appear as a white stain. This slippery surface is not only dangerous but is also unappealing. 
We can safely remove:
Copper Stains

Efflorescence

Mud and Clay Stains

Mineral Deposits 
We can remove stains from the following surfaces:
Asphault

Concrete Surfaces

Concrete Coatings

Brick Pavers 

Tile Surfaces

Stone and Masonry
LOOKING FOR MORE RESIDENTIAL SERVICES?